Team Points
All children in our school are placed in a team and earn team points for living by our school values. Each week, the points are added up and we announce which team has won. At the end of each half term, the team with the most points will earn a reward.
Our school teams are Jupiter, Saturn, Venus and Mercury.
The Spring 1 2022 winners were Jupiter, who earned an additional 30 minute playtime.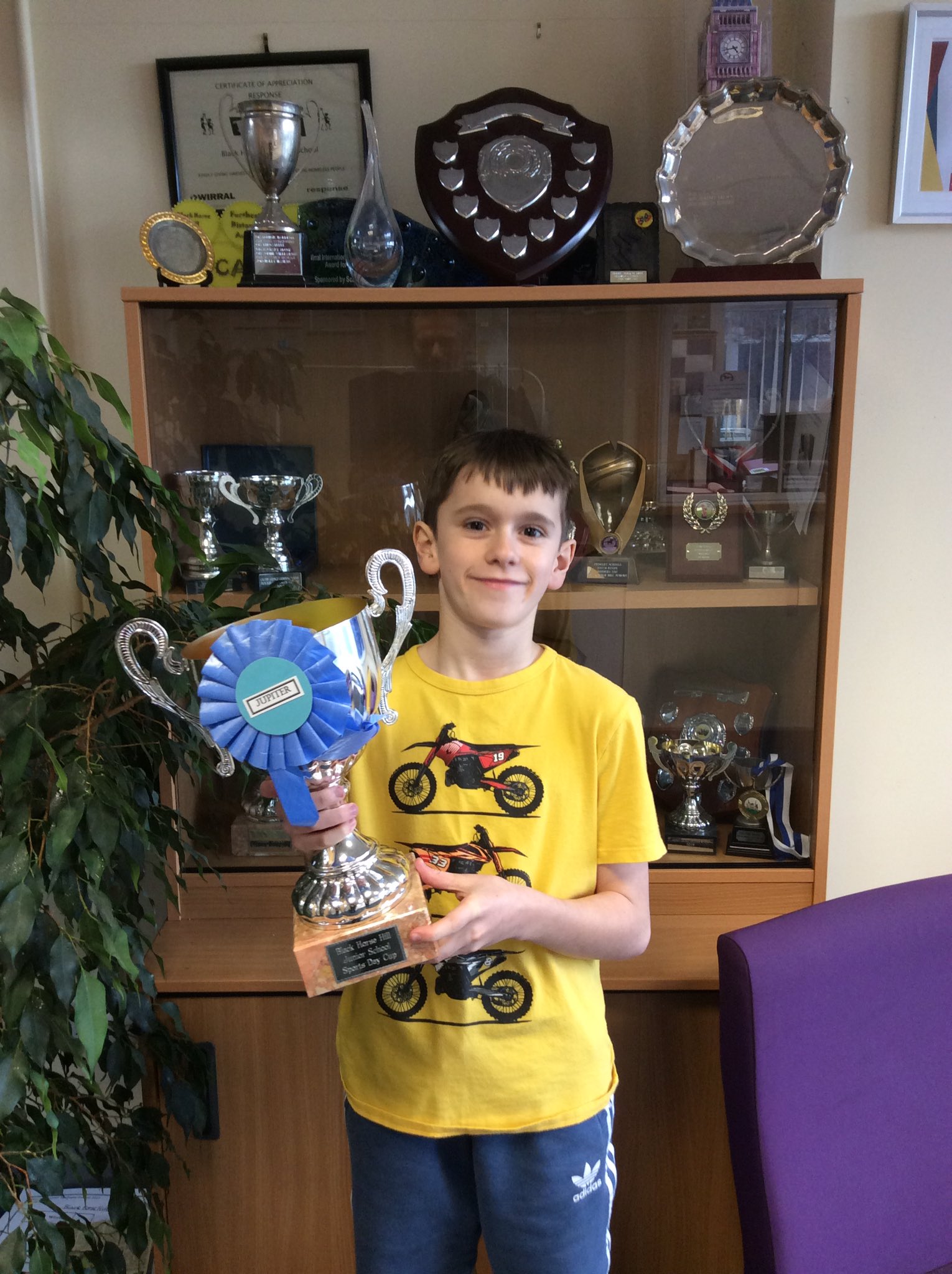 Secret Headteacher Award
Each week, we give out a "Secret Headteacher" award in assembly. Each day, Mr Hindle will try to catch children doing the right thing. Anyone caught doing the right thing will earn a raffle ticket, which will be entered into a draw on Friday morning. The child who matches the winning ticket will be able to choose a prize from the special prize box.
End of Term Awards
At the end of each term, we give out a special award for one child from each class who has worked hard to improve their reading, writing and maths. We also give out a Gold Award to one child from each class for being a golden citizen and following all of our school values.